The Ross Family Heritage
The Ross family has a proud heritage in HVAC. Bill Ross, Sr. was a steamfitter for 26 years before he started Timbil in his garage in 1989. He aimed to be a vendor to large construction and mechanical corporations. But along the way, he said, "We became a mechanical corporation ourselves," filling the void for a ready workforce of skilled steamfitters.
Today, Timbil's clients are among the most recognizable corporate and building names in New York — Goldman Sachs, the Lincoln Center, Time-Warner and JP Morgan Chase, to name a few. Our 65 full-time employees include dozens of highly skilled journeyman steamfitters, as well as in-house drafters and estimators.
New York is a logistical proving ground for any construction company. Timbil has the HVAC credibility to thrive in this challenging urban environment.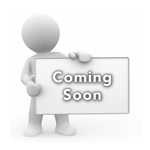 William M. Ross
CEO
HVAC is a fragile business, says Bill, Jr. "One accident or a simple miscalculation could end the whole thing." But Bill doesn't think about mistakes. "Hard work keeps you moving," he says. "That's how my brother and I were raised. If the quality of customers inspires you to work harder, that's a good thing."
Working relationships, like family values, are vital to Timbil's. Bill serves as the project manager on all jobs, overseeing estimates, drawings and client relations. "No matter how big or small the job, it's the ability to speak face-to-face with the owner of the company that's critical," he says. "We're fortunate to be involved with customers who care about the finished product. In turn, we care about what we're providing for them."
Bill came to the business through a side door. After graduating with an economics degree from Seton Hall University, he took a job on Wall Street. But when Bill, Sr. asked his son to lend his financial expertise to launch the new business, Bill's two-week hiatus became two years and then a career. "We got our first major job and started to get passionate about the customer base and the quality of work." Two decades later, Timbil is one of the top competitors in New York City HVAC industry.
When a new client says, "You have to get here and do this," Timbil accepts the challenge. "There's not a job in the city we couldn't do," says Bill.
Timbil's CEO resides with his wife and four kids in Randolph, NJ, not far from the company's Boonton headquarters. In his spare time, Bill coaches basketball and baseball for Randolph's youth leagues.
E-mail: wmross@timbilmechanical.com
Phone: (973) 263-5273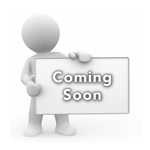 William J. Ross
Founder/President
Bill Ross, Sr. had been a steamfitter and superintendent for 26 years when he got the notion to establish a steamfitting workforce to supply large mechanical companies. For five years, Timbil (named after his sons) operated in the garage and basement of the Ross family home, with Bill's wife and sons taking critical roles in the business.
"Payrolls came up awfully quick in those years," he recalls.
But Bill had the values to generate success. "I always liked working with my hands and I enjoyed the comradery on the job sites." When the business started, "I liked showing what we could do." Bill established the Timbil vibe of hard work and pride in service that has inspired longevity among employees, some for as long as 20 years. Today, Bill still tackles complex HVAC projects, applying the wisdom of nearly 50 years' experience.
"It wasn't a meteoric rise to success," he says, "but I guess you could say we've shown what we can do."
E-mail: wjross@timbilmechanical.com
Phone: (973) 263-5273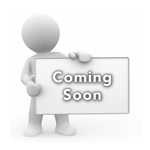 Tim Ross
Vice President/Superintendent
Tim, the youngest member of the management team, oversees site work from start to finish. Usually on the move at job sites throughout the city, Tim makes sure that all jobs are running smoothly, and he trouble-shoots when they're not. He also oversees all projects during the submittal and drafting phases.
Tim graduated from Rutgers University with a degree in mechanical engineering and later undertook a five-year pipefitter apprenticeship.
E-mail: tross@timbilmechanical.com
Phone: (973) 263-5273